Enhance Chromebook Security With DLP Standards
Acquire 24*7 Chromebook Data Security with capabilities of in-depth Data Visibility, Access Controls, and Data Loss Prevention policies
Chromebook – A laptop with a different bread, which comprises of Linux-based Google Chrome operating system. It is mandatory to have Internet connection while working with applications and data on Chromebook. One thing, which we found common among customers is that they are having major concern regarding Chromebook security. Although, Chromebook works on the principle of 'defense in depth' to render several protection layers but, in case a single layer bypassed then, remaining layers are still in effect. Chromebook data security comes under the category of shared responsibility because it is based on cloud computing concept. Google is delivering its 100% in providing security in Chromebook but, what about customers? Here comes the role of CloudCodes!
CloudCodes for Chromebook helps consumers in ensuring a 100% security level from their end. It enables customers to take precautions in securing their data and take relief to breathe while working on the web. CloudCodes adds a security layer of cloud data protection via DLP standards to implement depth visibility and control. An all-in-one Chromebook security solution is provided to originate a secure environment. The Chromebook security offered by CloudCodes enables officials to secure their highly confidential data in real-time. Data loss prevention policies will allow users to detect, track, and block sudden information breaches on Chromebook. It will enable its customers to close their eyes when data is in use, at rest, or transmit mode.
Features Offered By CloudCodes for Chromebook Security
Access Control
Make use of restrictive policies to impose controlling standards on user access, which is based on location, devices, etc.
Device Restriction: Ensure users can only log in from the authorized device, by binding them with particular Chromebook IDs
IP Restriction: Restrict users from accessing business content from the unknown IP address
Time Restriction: Define time and day for your users to access their corporate data. E.g., 9 am - 5 pm from Monday to Friday
Restriction Upon Device: Block the external devices to access O365 suite, which are not mentioned in policies
Geolocation Restriction: Enable administrator to mention a virtual boundary around the real-world geographical arena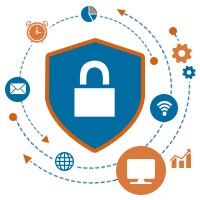 Data Loss Prevention
Give assurance to the customers that their confidential information will not be shared with external entities. CloudCodes for Chromebook data security protect confidential information leakage by immediately blocking the unauthorized access of G Suite apps. It comprises of following security operations to be carried away while implementing DLP standards:
Provide prevention against data loss through clipboard operations
Track and block downloading of Google drive documents
Track and block downloading of email attachments
Track and block sharing of documents
Block the printing of online documents
Block Print screen / Screenshot / Screengrab function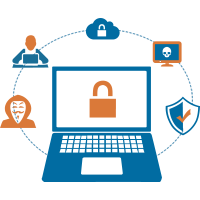 Single Sign-On
It is possible to secure tons of Chromebook applications via one account security credentials. CloudCodes for Chromebook security software offers the feature of Single Sign-On.
Enable administrator to add more users in single access for IT monitoring
Do not cause any impact on ongoing work while adding a new user in the list
Provisioning or de-provisioning for cloud applications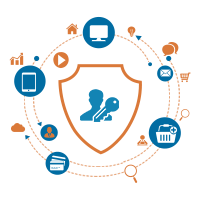 Identity Management
Consumers can tighten up Chromebook security by imposing identity management. It imposes an identification system on user identities to authenticate the use of Chromebook.
Renders simple way to impose password policies
Offers a management system for self-password
Supports Multi-factor and biometric authentication
Consolidates with Microsoft AD as Identity Provider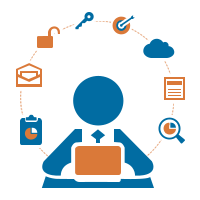 Shadow IT
Even after using Shadow IT for official work, a business can ensure their sensitive content security. CloudCodes for Chromebook offers all possible measures, which are required to render protection at the time of Shadow IT. It helps in establishing a healthy relationship between employees and enterprises by fulfilling demands in a balancing manner.
Impose separate protection standards over sanctioned and unsanctioned applications
Real-time tracking system to determine which device is using business data
Give control over the potential threats like data leakage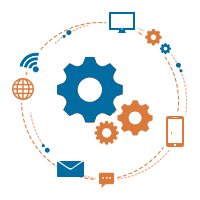 Consumer Gmail Block
CloudCodes for Chromebook ensures that your users do not access their personal Gmail account at work by applying Consumer Gmail Block.
Block users to access their personal Gmail account
Auto logout when detected that user is logged in to personal Gmail
Notification to Admin or Manager about the access
Policy-based roll out