CloudCodes CASB for G Suite Security (gControl)
All Round G Suite Security To Ensure Your Google Apps for Business data is not vulnerable at the hands of cybercriminals!
Take macro-level control and visibility over all your enterprise data on G Suite through flexible yet stringent cloud security policies, alerts, and reports with features like Access Control, Data Loss Prevention, Personal Gmail Block, and more.
Why CloudCodes For G Suite Security?
Well, the flexible working style extended by Google Apps like Gmail, Google Drive, etc., also known as G Suite, has given rise to more productive, collaborative, and enhanced results in organizations. But it is an organization's responsibility to secure all the endpoints of the data - stored, in use or transit, within and outside the organization with regulated policies and compliance. Here's some food for thought -
If a user -
Forgets to log out from a business account from a public machine/network
Mishandles your sensitive data unintentionally?
Shares business documents with strangers unknowingly?
Clicks on a link from a phishing email?
Transfers business files to personal drive for misuse
Shares trade secrets with competitors
Use unauthorized / less secure third party apps for business data
These and a lot of other reasons give rise to the Need To Secure Your Business G Suite Data!
We can't deny that Google Apps for Business is a flexible tool to work with, but it comes with its challenges. CloudCodes For Business, formerly known as gControl for G Suite Security – a CASB (Cloud Access Security Broker) vendor that aims at ensuring your G Suite data is safe & secure by building a secure ecosystem around your cloud activity.
Industries like Manufacturing, Pharmaceuticals, Finance, Aviation, Logistics, Education, Retail and many others rely on CloudCodes for Business to ensure their G Suite Security is at par.
Seamless Security for the G Suite
Access Control
Ensure granular control and visibility on the way your users access business data by setting up one or more of the following policies under the Access Control feature –
IP Restriction: Restricts user access from unknown IP addresses to ensure corporate data is accessible only through IPs defined by the IT admin/company
Browser Restriction: Enable user access to business data from a specific browser like Google Chrome, Mozilla Firefox, IE, and/or Safari defined from the Admin dashboard
Device Restriction: Ensure business data is not accessed from any unknown/unauthorized device by identifying authorized methods using method MAC-ID
Time Restriction: Restrict user access to business data during a defined time only; so that no suspicious activity can be carried out during wee hours or in the absence of any vigilance. E.g., Monday to Friday from 8 A.M. to 5 P.M
Geo-Fencing: Define a virtual boundary around the real-world geographical area so that no unauthorized access is attempted from an unknown/remote location.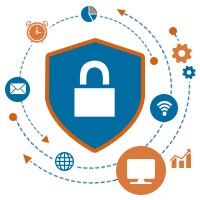 Data Loss Prevention
Ensure your end users do not send any sensitive information outside the corporate network – intentionally or unintentionally. CloudCodes DLP Policy settings protect sensitive data leakage at any given point of time, along with helping companies in compliance management.
Compliance setup and check for PII, PCI, PHI, HIPAA, etc.
Track / Block downloading of documents & email attachments*
Containerization to view downloaded files in CloudCodes viewer only*
Track / Block sharing and deleting of documents*
Block Screenshot & Print function*
Block Clipboard (Copy / Paste) function*
Block Personal Gmail
Note: *for Google Drive & Chromebook only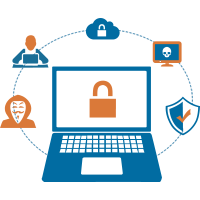 Single Sign-On
Single Sign-On (SSO) offers one-click access to all of your cloud applications with a unique ID and password.
SAML: Provides single-point access, to all apps from predefined access
Add multiple users to individual access for easy IT monitoring
Provisioning/De-provisioning for cloud apps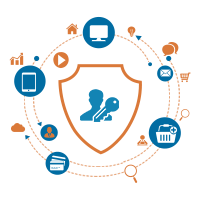 Identity Management
Identify, manage, and control user identities across the entire system. Secure user identities by setting up policies.
Easy Implementation of password policies
Self Password Management
Supports Multi-factor authentication
Supports Biometric authentication
Integrates with Microsoft Active Directory as Identity Provider (IdP)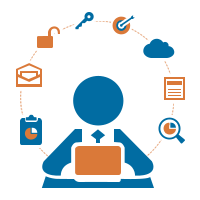 Consumer Gmail Block
Ensure that your users do not access their personal Gmail account at work by applying Consumer Gmail Block.
Block users to access their personal Gmail account
Auto logout when detected that user is logged in to personal Gmail
Notification to Admin or Manager about the access
Policy-based roll out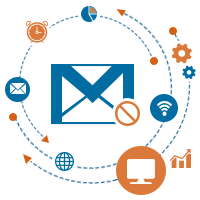 Shared Drive
Simple document sharing with your team. Shared Drive helps save user's drive space and get rid of duplicate content, multiple iterations while you work. Save personal drive space, while you give access to all the desired users.
Save drive space and increase efficiency
Admin can change ownership or move folders inside Shared Drive
Inherit folder permission from the parent
Helps to manage drive space properly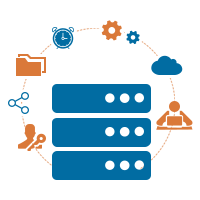 Email Signature
Create instant brand recognition for your company with Email Signature by CloudCodes. No need for those expensive Email Signature software; CloudCodes helps organizations create a unified and professional Email Signature that expresses a higher level of legitimacy to the outsiders.
Choose from pre-designed templates
Select from multiple standard fields like – Name, designation, website, address, etc.
Create Custom fields as required, like Employee ID, link to LinkedIn, etc.
Integrate the Email Signature with the user identity in the admin panel
Can be applied to all users, OUs or a single user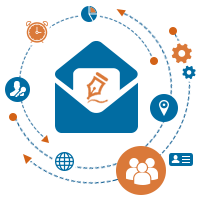 Value Add-Ons
Customized Value Add-Ons adds functionality to your G Suite business subscription. Communicate your company vision, mission, values, and corporate strategy to employees.
Custom Login page
Employer Branding
Broadcast announcement company-wide
Acceptance of agreement and policies