CloudCodes Shadow IT – Agentless Monitoring Solution
CloudCodes Shadow IT solution is one of the most positive approaches that evaluates and reports all types of potential IT risks. The primary role of Shadow IT is to monitor, block, and report the use of any authorized and unauthorized apps within the organization.
In this modern IT world, most of the enterprise is working on cloud and taken various cloud-based services into account. However, most of these services are authorized by their IT, but access to some of these cloud services is not allowed at all. But still, some unlearned users cannot avoid the use of such unauthorized applications. They might not do it with any malicious intent, but any unauthorized access to the cloud services may pose a threat to the organization's crucial data. Although technically it is possible to block all such services, it is really important to maintain a balance and find any middle way to avail possible benefits from these services without allowing them to have a bad impact on the organization's data security and compliance.
In order to tackle all possible risks in the IT sector, users take the help of Shadow IT for Cloud Security in order to do their work in an easy and fast way. The best part of this technology is that users can also try to come up with something new that can increase overall productivity. However, this cloud shadow IT emerges as a boost to the innovation it provides. In this fast-growing, to achieve success, it is essential to rely on IT solutions.
Unique Features of Shadow IT for Cloud Computing
Block Download or Upload on Any Unsanctioned Apps in Real-Time
Block USB Access like Pen Drive, External Hard Drive, Flash Drive, etc.
Block Different Type of Access to The Document like Print a Document
Capable to Define All Sanctioned Application for The Enterprise
Has the ability to Whitelist or Blacklist All URLs
Monitor Each Activity of Users on Various Cloud Application
Potential to Audit All Activities of Users on The Internet
Quickly Identifies Users Access to Unauthorized / Unsanctioned Apps
Timely Notify The IT Department About Any Potential Risk or Threat
More About Shadow IT for Cloud Security
CloudCodes CASB Shadow IT solutions can address the Shadow IT by merely finding or understanding or securing the cloud services in organizations. CloudCodes CASB is one of the widely used and a great solution that helps the organization to have better data security control inside the organizations.
CloudCodes CASB Shadow IT solution helps in maintaining a balance between the user needs and the needs of an enterprise for security purposes by ultimately managing all types of potential threats. For example, data leakage, using sanctioned apps in the cloud environment, blocking download or upload of unsanctioned apps, blacklisting URLs, and also by mapping & identifying cloud environment and cloud apps which organization uses. All these ensure complete enterprise security.
CloudCodes Shadow IT for Cloud Computing Features
Complete Visibility
CloudCodes observes all cloud services in use by business officials over the on-premises and off-premises network. It offers visibility on thousands of online services unsanctioned through web proxies and firewalls. The use of the Shadow IT analytic solution summarizes cloud use in aggregate. IT will be able to use cloud services for business productivity and development by ensuring protection all-around.
Acquire visibility when employees are working on-premises or off-premises
The capability of identifying user's access over unauthorized or unsanctioned apps
Display real-time traffic from sanctioned and unsanctioned applications
Keeps an eye on web browsers in use, mobile apps, and sync clients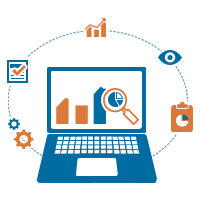 Customized Control
CloudCodes Shadow IT solution renders full visibility with control over all the cloud services. Instead of acquiring a coarse-grained strategy by blocking services, it enables customers to define their own set of security policies. These policies will be based on service, operation, information, and identity. Choose actions like block, alert, quarantine, bypass, and training for policy enforcement.
Block USB access like pen drive, external hard disk, flash drive, etc.
Restrict the different types of document access, like printing, sharing, etc.
Power to audit log performed by an employee on business vital content
Option to define or list down sanctioned applications for business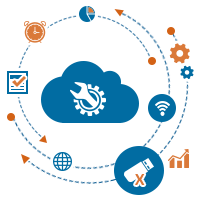 Information Protection
CloudCodes Shadow IT detects and protects the sensitive content of business customers when it is moving in and out from sanctioned and unsanctioned online services. It imposes advanced data encryption and sophisticated cloud DLP to create strong security boundaries in the Shadow IT environment.
Block downloading / uploading of unsanctioned apps in real-time
Time-to-time notification to the admin on potential threat detection
Ability to whitelist or blacklist web URLs for security purpose
Protect confidential information via secure data encryption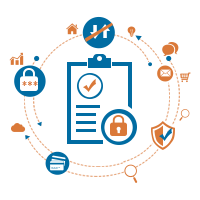 Enforce Compliance
CloudCodes Shadow IT solution analyzes the use of activity-level, which is carried away over cloud services and detects behavior or non-compliant. It keeps a record of audit trails for all cloud operations and gives compliance assurance by governing access to online work based upon deep context. Impose granular, activity-level / data-level policies to use cloud services with compliance regulation in a secure manner.
Audit and track each operation carried away on cloud services
Ability to address non-compliant activities and anomalies
Enforce the granular controls for ensuring data compliance