CloudCodes Corporate Add-Ons for Better Cloud Security
Multiple add-ons for an corporate such as Password Policy, Two-Factor Authentication, Forget Password and Microsoft AD Integration. Customize and expand your Corporate branding internally in secured Cloud platforms.
The login dashboard is usually the first thing to view and access the most, so having a clean and professional appearance can the difference in the way your employees will perform their work when they are logged in to their system using this business dashboard. People in the organization will follow each thought process and align them with an organizational vision, long-term or short-term, easily customize your dashboards to launch yourself as a leader where your audience is becoming your employees. This platform allows you to move your business forward into the workforce that is ready to back down. Whatever you say becomes a statement to define the business strategy and long-term goals too. This is an opportunity that shows the roadmap to your workforce and the way to overcome these challenges by recognizing and sharing your own 'lead-by-example stories.' A cluttered dashboard that they never compel the clean work, so for enhanced performance, it is necessary that employees get a taste for the professional view of the panel so that when they sign in to this dashboard and professional air stays throughout their daily association with that dashboard. In this blog, we are going to discuss multiple advantages of Value Add-ons that are provided by the CloudCodes.
Essential Features of Value Add-ons
To customize and expand your business branding internally with the Corporate Add-Ons feature. CloudCodes offers various Corporate Add-Ons that adds a highly professional and clean look to your Login Dashboard. A set of qualities, values, and capable of communicating with all users across an enterprise. Corporate Add-Ons is the most popular feature to convey the updates, announcements, and incorporates the company philosophy that focused on bringing the culture, identity, and premises for its employees.
CloudCodes Value Add-Ons Features
Custom Login Page
To customize your login page follow the below set of instructions:
Brand reinforcement over standard Google Apps Login Page
Enables the full control over HTML pages and Design
Show some crucial links, Terms & Conditions, etc.
Supports Multi-Domain modeling applications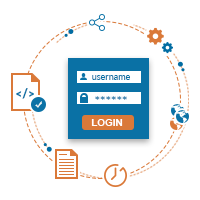 Landing Page
The policy must be configured to direct users' flow after they log in. This can promote efficiency when using the new Google Sites. Here are some key points:
Enforce end users to visit the Login page of Intranet Portal (Google Sites)
Divert all users to the portal based on OU Policy
Increase the usage and effectiveness of Google Sites for organizations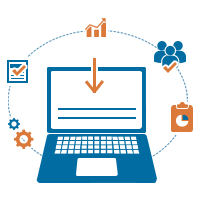 Login Broadcast
Broadcast a rich content and announcement throughout the entire company that can be viewed by end-users upon logging in to the portal. The following actions are mentioned below:
Highly configurable policy settings by OU, frequency, repetition, duration, etc
The program can be beneficial in raising awareness
Each program can be scheduled in advance especially for groups or users of a particular type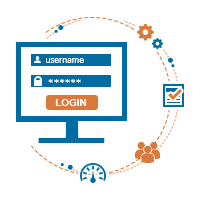 User Agreement
After login, users must have to accept the organization's agreements and policies as well. All these things are discussed below:
keeping track of users acceptance report
To enforce a legal contract with end-users
Deal updated and enforcement of workplace policies