CloudCodes for Slack Security
All-in-One Solution For Slack Data Security
We strictly take Slack Security and feel proud to expand the firm standard when it is about protecting your enterprise.
Slack is a cloud-based application, which accumulates the searchable log of all the conversation and knowledge going on inside the organization. Since things are carried over the cloud, there is a high risk of Slack Security Breach. It is so because hackers smell confidential communication going around the network, which might be a part of critical discussions. This arises the need to attach a CASB solution for enhancing the existing Slack data security.
Enterprises using Slack can partner with CloudCodes for strong security with CASB Solutions. We support configuring the Slack application across domains and offer end-to-end data security by blocking the malicious attempts for data thefts and leakages. CloudCodes for Slack Security features admin with controlling of application, downloading/authorizing app certificates, and configuring the cloud security protocols through appropriate domain/user email-mapping tools. Resolve the policy violation through the single sign-on end-user dashboard.
CloudCodes for Slack Security Features
Access Control
CloudCodes provides granular visibility as well as control over all the cloud services. Instead of going for coarse-grained measures through blocking services, you can set your security policies. These policies are based on activity, data, service, and identity in the organization.
Browser Restriction: Restrict unregistered web browser to operate confidential data
IP Restriction: Do not allow external IPs to access the secretive files of the firm
Set Access Time: Define a period in which employees can have access to confidential items
Device Restriction: Stop external devices from attempting official communication
Geo-Fencing: Generate virtual boundary and trigger alert when something wrong goes
Single Sign-On
CloudCodes for Slack Data Security fixes the policy violations from an individual incident management dashboard. This benefits administrators to secure several applications with one password. It will rapidly detect, prevent, and remediate the sudden occurrence of cloud threats.
Enforces the policies across the cloud-based services and programs
Protect the confidential data and provides a platform for easy monitoring
Mix and match the policy components for carving out the risk without blocking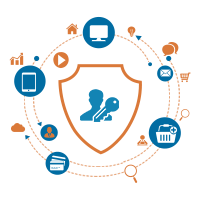 Identity Management
Slack Security by CloudCodes provides a useful feature of tackling with identity organization security. An Administrator will be able to deal with user identification, which is all integrated on one screen.
A simple implementation of predefined password policies
Self-controlling of the password management system
Supports Biometric and Multi-factor authentication
Integration with MS Active Directory as an Identity provider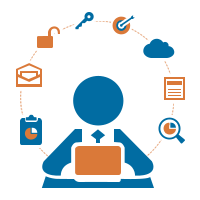 Shadow IT
Collaborating with CloudCodes for Slack Security, now it is possible to implement Shadow IT in the enterprise. This will be establishing a balance requirement between enterprises and users for security and compliance.
Have control over the potential threats like data leakage
Unsanctioned and sanctioned cloud-based apps
Device tracking that comprises of secretive files