Single Sign-On (SSO) Solution for Cloud & Mobile App Protection
Single Sign-On solution from CloudCodes services protects thousands of applications from risks associated with password management and enables users to access mobile, cloud, and on-premises programs on any device. By implementing SSO, users need to enter a single username and password for once and then acquire access to the devices and apps that are based upon policy from the enterprise. It gives support to internal (contractors, employees) as well as external (customers, partners) users.
Our Single Sign-On solution strengthens the existing cloud security protocols along with single access to several users for IT monitoring ease. The challenges get significantly reduced in terms of clicks and hence, eliminating time in remembering the account usernames and passwords. An administrator will be able to track real-time activities with the provisioning and de-provisioning of sanctioned applications. We are also providing the capability of restricting access to unsanctioned programs for organization users. Our SSO security is compatible with all mobile platforms, and it does not need re-configuration in case of operating system updates.
Benefits of CloudCodes Single Sign-On
Make your password stronger and simple to remember! No one enjoys the password entering again-and-again for every application. We are making it easy for an enterprise to operate all programs at one time with an increase in security. This quick service enables users to access their cloud, mobile, and on-premises applications on any device. Following are the merits of CloudCodes Single Sign-On (SSO):
Allows end-users to achieve one-point access to all business programs
All cloud applications will be accessed through desktops, smartphones, etc.
Consolidate with custom on-premises applications through custom protocol/development
Secure provisioning and de-provisioning of cloud applications
Add or remove existing cloud programs without hard efforts
Manage several users with an individual account from 1 console
Helps in increasing productivity by keeping the data safe and secure
CloudCodes Enterprise Single Sign-On Features
One Secure Portal for All Apps
CloudCodes SSO solution renders customers only one set of credentials to access web applications on the cloud. It helps in increasing productivity by keeping data secure and enabling users to access it on a smartphone, laptops, tablets, etc. CloudCodes policy-driven password protection and MFA ensures that only the authorized officials will be allowed to work with confidential content. Users can put forward the demand for more strong password policies like enhanced complexity, restriction on password reuse, set password minimum length, etc. All this will help in heightening the password without human participation.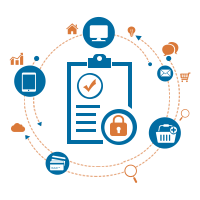 Secure Endpoint Management
With CloudCodes SSO software, customers can achieve a new way of the endpoint management system. This will secure accounts of desktop and laptop enrolled with CloudCodes Online Directory. Business clients will be able to work directly with applications only by logging into the secure profile with CloudCodes Cloud Directory data. In simple words, on one time login in the CloudCodes SSO portal, users do not have to again login to business programs. The scenario will reduce the overall work time by strengthening security.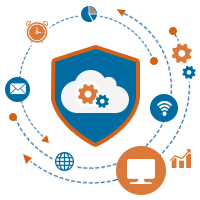 Provisioning and Deprovisioning
CloudCodes Single Sign-on solution renders a real-time user provisioning feature to automate and streamline user management across the applications. The SSO provider team is known for the fact that de-provisioning users are a vital task to prevent unauthorized business data access. CloudCodes renders an effective and easy solution to provision or de-provision online applications. One can manage several user access from one account and one consolidated platform.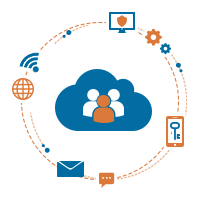 Consolidate On-Premises Apps
CloudCodes is not limited up to the business cloud applications. If required, then, enterprises can enable users to add on-premises application in one CloudCodes SSO account. This Single Sign-on solution offers an effortless way to add a new application or remove an existing app from the account. It does not demand the existence of IT from the customer's end, and renders a simple configuring process and accessing for end users. A secure single sign-on portal can be achieved with CloudCodes to reduce the time of again-and-again logging into a different account.