Access Your Shared Files & Folders from Any Devices, Anywhere, Anytime
Wherever you go, your files will follow you. With Shared Drive, reach your shared files and folders from any devices, be it your Smartphone, or your tablet, or your desktop from anywhere, at any time!!
Data sharing is one of the most common tasks performed in any organization. But now, as the cloud has taken the cooperate world, they keep on using some cloud-storage device, but they are not 100 percent secure. There is always the risk of losing data permanently, so protecting crucial data while sharing it with others is essential. Thus, it is critical to simplify the document sharing inside or outside the organization. To get rid of duplicate data and save user drive space by transferring the ownership document to a singular person according to the policy in the end.
CloudCodes Shared Drive for Business
Piles of documents, multiple copies of the same content, and limited storage space – all these issues can be solved through Shared Drive-by CloudCodes. Using this solution, enterprises can simplify document sharing within the teams. A user needs to deploy the solution and get rid of duplicate content, which is the need of the hour. However, it also saves users from driving space as the ownership of the documents gets transferred to a singular person. Users get extensive storage with the help of Shared Drive offered by CloudCodes, created inside Google Drive. Shared Drive files belong to the team instead of an individual user in the organization. In Shared Drive, the ownership of all the documents shifts to the assigned person of the team as per the policy.
Special Features of CloudCodes Shared Drive
Save drive space
Manage shared folder
Inherit folder permission from parent
Helps to manage drive space properly
Admin has the right to change ownership or move folders inside Shared Drive
Shared Drive is an add-on feature that CloudCodes provides to its end-user enterprises. It is deployed to save storage space, avoid duplicates of content, and simplify storage. This feature saves a lot of space on the network drive by reducing the photocopies of documents and restrict users also from creating multiple copies of documents. This hallmark feature of our solution allows transfer ownership from an individual to another individual and gives access to various users of any particular team working on the same document. If any users edit the document, this feature will capture all details of the user and highlight the changes done by that user in real-time. Moreover, a user can save the document if he or she is authorized to do so.
Benefits of Shared Drive for Cloud Computing
There are many reasons due to which Shared Drive is essential. Some of the main benefits are discussed below:
Increase the Availability of Data: Shared drives software decrease the chances of downtime as the data stored in it is independent of computing resources. Also, server components degradation does not impose any impact on the data itself. It also allows users to migrate a physical server to another server by allowing Virtual Machines accessing the latest information because it was stored on the shared storage system. This will automatically increase the availability of data.
Offer Central Management & Simplicity: It works as a pool of storage to handle that is operationally easier, as compared to the control data storage server by server. This can quickly improve the performance, and the size can easily be provisioned and exposed to the application that requires them.
High-Performance Levels: The shared drive software is designed to meet the most desired storage demands by providing ultra-fast input or output rates and low latency, which increases the performance of all-SSD levels.
CloudCodes Shadow IT for Cloud Computing Features
Save Storage Space
The shared drive is one of the add-on features in CloudCodes CASB solution. It is coded to save overall cloud storage space, avoid content duplicity, and simplify storage. Lots of network space will be collected by eliminating document duplicates and also by limiting down consumers from generating duplicate content. This hallmark feature of CloudCodes solution enables transferring ownership from one individual to another. This gives access to several users of a team working with the same documents. If a teammate is editing any document, CloudCodes will capture all details of that teammate and highlight the changes performed by him/her in real-time. An authenticate person will be able to save documents only if in case he or she is authorized.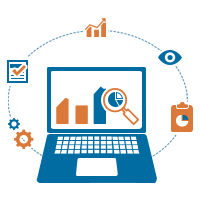 Data Availability
The software of shared drive decreases the chance of downtime because the stored data is independent of computing resources. Server components degradation does not impact on documents itself. It enables users to migrate the physical server to another server by enabling virtual machine access to the latest data. Such kind of scenario is followed because the information is stored on a shared storage system. This helps in increasing data availability without any human involvement.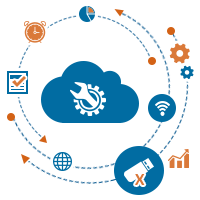 Central Management
CloudCodes Shared Drive add-on works like a pool for handling operations, which are carried away on the cloud. It offers a more comfortable solution in comparison to the server control over data storage. This could enhance the performance and size of the application. Provisioning and exposing data to an authentic user is decided by the software intelligence system.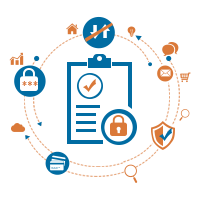 High-Performance Level
CloudCodes solution renders a secure, scalable, and flexible environment to provide in-depth content visibility over the file-sharing process. It is having the capability of optimizing standards and procedures around the organizational security requirements. Shared Drive-by CloudCodes enables users to achieve insights into the usage pattern via system-wide analytic.