CloudCodes for Salesforce Security
Secure Salesforce and Its Provided CRM Services for Your Organization
With CloudCodes Salesforce Cloud Data Security for CRM, enterprises have the opportunity to improve efficiency and flexibility in their work. We offer real-time data security checks and granular controls to prevent data breaches.
The firms of all ranges use Salesforce and its ecosystem to provide their team an edge. It is considered as the world's number one CRM software for sales, marketing, and services. Organizations stores all the customer information and confidential files in the Salesforce. Now the risk arises when an organization decides to share the information across Salesforce and its services platform. Here, the Salesforce Security is in danger of chances of data thefts, data breaches, cyber-attacks, etc.
CloudCodes applies API connector to Salesforce for protecting the enterprise data without impacting the user's work. With CloudCodes Salesforce Cloud Data Security, users are going to achieve the CRM security approach. This helps in making business more efficient and flexible at the time of maintaining visibility. We offer Salesforce security controls that are utilized in the protection of confidential information, data loss prevention, and assurance of compliance with global regulations.
Seamless Features of CloudCodes for Salesforce Security
Access Control
The organizations are facilitated with the approach to have control over the confidential data accessing by applying restrictive policies.
Make a list of web browsers where users can access Salesforce data
Block the public / unknown IP addresses from using the confidential items
Pre-define the specific time duration when users can log in to the domain
Stop accessing of organization data on external devices for security purpose
Set policies in a way that the trigger flashes when something is wrong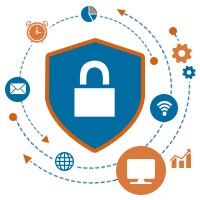 Single Sign-On
Secure Salesforce associated programs with a unique and robust password. Salesforce Security provides an easy way of securing several applications on one device.
Renders single point access for all the programs from predefined access
Append several end users for individual accessing to have secure IT monitoring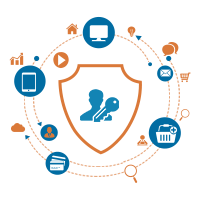 Identity Management
CloudCodes for Salesforce Cloud Data Security provides a feature of identity management. This involves the authentication of customers in real-time for handling identity security in the enterprise.
Simple password policies implementation
Self-management of apps password
Multi-factor and biometric authentication
Consolidates MS Active Directory as IdP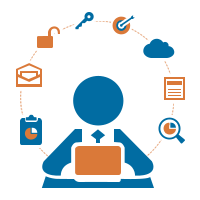 Shadow IT
The application is provided with useful functionality of Shadow IT. This is beneficial for balancing user and enterprise requirements by considering security & compliance.
Have control over the potential threats like data leakage
Sanctioned and unsanctioned applications in cloud storage
Track the cloud application that is currently in usage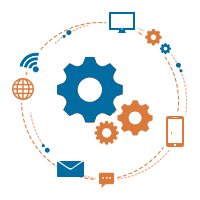 Value Add-Ons
Salesforce Security by CloudCodes is offered with additional add-ons that users can use for making data protection higher.
Change the default interface of Salesforce login page
Increase the current branding of the employer
Broadcast the announcement worldwide
Agree with the given terms and conditions