CloudCodes for Zoho Security
Strong Safety on Complete Zoho Account
Protect Zoho online cloud software suite and all the SaaS programs for Business to run your overall business on the Zoho account, resulting in online productivity safely and securely.
Zoho is a cloud service provider, which offers a wide range of applications to aid the online productivity of an enterprise. Its suite is designed to manage sales, address book, communication, marketing strategy, and other organizational functions. Zoho for cloud offers a set of programs like CRM, Email, HR Solution, etc., providing solutions to the business plan. Founded in 1996, organizations had adopted Zoho in a very rapid manner when they realized its security and granular data control. At this point, there arises a need for cloud access security broker.
CloudCodes for Zoho Security creates an advanced layer of security, giving 100% assurance to operators that their confidential data will be safe while using Zoho on the cloud. Although Zoho corporations severely take cloud security but still, a risk exists. So, CloudCodes for Zoho cloud security enables users to manage and control their Zoho activities without any hassle. It permits the IT team to protect their data from any data breaches or leakage in real-time. With CloudCodes, your enterprise will be able to acquire the best out of Zoho while holding it safe and compliant.
Eminent Features of CloudCodes Zoho Cloud Security
Access Control
CloudCodes for Zoho Security provides its customers granular visibility with proper control over the Zoho and its ecosystem of all the associated services. We enable users to deeply understand Zoho suite usage and permits them to describe the desired data security policies, which will be based on identity, activity, services, and data.
Define the set of web browsers where one can Zoho business suite
Stop accessing of official Zoho account from unauthorized IP addresses
Define the time duration when one can access the account in the specified period
Allow only the workstation devices to access corporate data upon them
Design an invisible boundary around the real-world geographical arena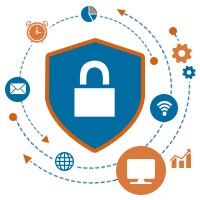 Single Sign-On
This involves one-click access to all the applications with only one password. The service of this CloudCodes Zoho Cloud Security enables users to operate cloud, mobile, and on-premises applications from any device.
Enables individual point access to all the applications
Append several users to the single access to monitor easily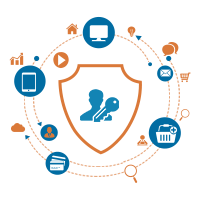 Identity Management
With the help of CloudCodes for Zoho Security, the administrator will be able to manage the identification of clients or employees who are accessing the confidential data. This will be possible on a complete, integrated, next-generation Identity Management platform. It equips a quick manner of handling identity security for the enterprise.
Easy password policies implementation
Manage bulk of passwords with any hassle
Gives support to the multi-factor authentication
Also, give support biometric authentication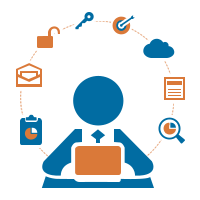 Shadow IT
Get a virtual IT platform on an external device is a completely safe and secure manner. No risk of data loss will be there after implementing this technology for Zoho Security.
Great control over the potential threats
Sanctioned and unsanctioned apps in the cloudcodes
Discover what and where things are accessed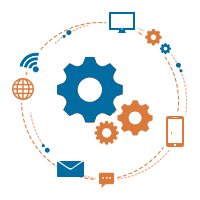 Value Add-Ons
Make the existing Zoho security more enhanced by applying new corporate add-ons in Zoho applications for business. Get connected with the organization's mission, vision, and corporate strategy towards the employees.
Customize the login page
Branding of the Employer
Broadcast the announcement
Agree to all terms and conditions